There are no child categories.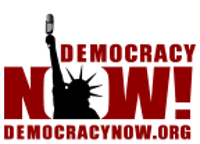 Democracy Now!
View In: Don't Look Up
We speak to longtime progressive journalist and 2020 Bernie Sanders adviser David Sirota, who was just nominated for an Academy Award for co-writing the screenplay of the hit Netflix movie "Don't Look Up" along with the film's director, Adam McKay. The satire of the fight to have climate change acknowledged...