The Case For Medicare For All
The case for a single payer health care system is overwhelming, just you never see it. Here are the uncensored medicare for all links. Please share widely.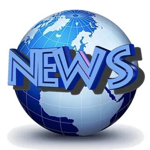 The case for a single payer health care system is overwhelming, just you never see it. Here are the uncensored single payer links. Please share widely.

Physicians For A National Health Plan provide evidence for the obvious.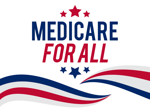 A new analysis published in the journal Lancet adds some empirical heft to an argument many progressives have been making for years: A national single-payer health-care system would save tens of thousands of lives each year — and hundreds of billions of dollars. In
Financial Aspects of Medicare For All
.
We really have to do something.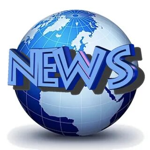 Over the past year, 22% of Americans say they have steered clear of some sort of medical care because of the expense, according to a new survey. In
Medicare and Civil Society
.
The current system is just too destructive.
1/12/2022
&nbsp A majority of personal bankruptcy cases examined in a new study were brought about by high medical bills—just as most bankruptcy cases were before the passage of the Affordable Care Act. (Photo: Joe Raedle/Getty Images) In
Health Care in the US
.
And even if they "have health insurance", they are under served.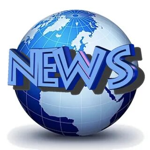 When the COVID-19 pandemic hit, the U.S. had 30 million uninsured people and more than 40 million who were underinsured. According to the Commonwealth Fund's latest Biennial Health Insurance Survey, more than 43 percent of working-age adults were inadequately insured in the first half of 2020. In
Health Care in the US
.
Solutions
There is a very quick, easy and inexpensive solution for 70% of the problem.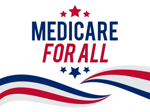 Providing free primary health care eliminates insurance overheads for 70% of all health care, and only costs $1000 per person. A huge step in the right direction. The bottom article is the best. In
Medicare Solutions
.
A complete single payer system would improve health care in the US.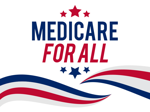 Although health care expenditure per capita is higher in the USA than in any other country, more than 37 million Americans do not have health insurance, and 41 million more have inadequate access to care. Efforts are ongoing to repeal the Affordable Care Act which would exacerbate health-care inequities. By contrast, a universal system, such as that proposed in the Medicare for All Act, has the potential to transform the availability and efficiency of American health-care services. Taking into account both the costs of coverage expansion and the savings that would be achieved through the Medicare for All Act, we calculate that a single-payer, universal health-care system is likely to lead to a 13% savings in national health-care expenditure, equivalent to more than US$450 billion annually (based on the value of the US$ in 2017). In
Medicare Solutions
.
A careful analysis published in The Lancet shows just how much money a single-payer solution would save.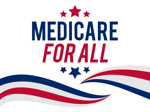 In a systematic review, Christopher Cai and colleagues investigate the projected cost impact associated with a single-payer approach to health insurance in the United States. In
Medicare Solutions
.
It would be good for the labor market.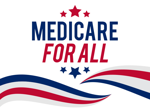 Fundamental health reform like #M4A would be a hugely ambitious policy undertaking with profound effects on the economy and the economic security of households in America. But despite oft-repeated claims of large-scale job losses, a national program that would guarantee health insurance for every American would not profoundly affect the total number of jobs in the U.S. economy. In fact, such reform could boost wages and jobs and lead to more efficient labor markets that better match jobs and workers. In
Medicare Solutions
.
And once we had single payer, that single payer would have a financial incentive to fix sugar over consumption in the US.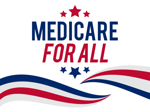 There are significant economic, political, health, and environmental costs. In
Medicare Solutions
.
Support For Single Payer
There is huge support for Single Payer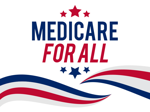 Share on FacebookShare on Twitter By Gabriela Schulte The Hill, April 24, 2020 Q: Would you support or oppose providing…read more In
Medicare and Civil Society
.
It is even stronger among the Democrats.(Just not among the politicians).

And lots of organizations support it. (Please join one).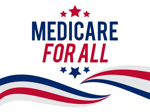 PNHP has been leading the movement for single payer national health insurance for two decades. In 2005, PNHP National Coordinator Dr. Quentin Young helped found a sister organization for non-physicians, Healthcare-Now. If you know of another organization that would like to endorse single-payer, please contact us. In
Medicare and Civil Society
.
M4A Obstacles
What are the obstacles to this obvious policy?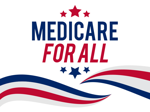 Drugmakers, insurers, and hospitals pass the blame to each other, while working together to protect their lucrative scam. In
Medicare and Big business
.
And worse yet the Democratic leadership is against it.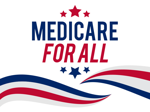 Speaker Nancy Pelosi (D-Calif.) said Friday that she is "not a big fan" of "Medicare for All," the health care proposal advocated by progressives that has gained ground in the Democratic Party, especially among In
Nancy Pelosi
.
Conclusion
Thanks to @Justin4All2, a doctor running for Congress in Connecticut, for most of these excellent links. Please distribute this information far and wide. I can convert it to an HTML email if you wish.